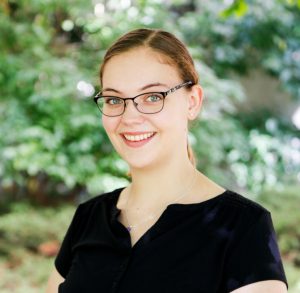 Julie earned her undergraduate degree in neurobiology from UW-Madison, with a certificate in gerontology. She joined the Hoon Lab as a research associate in 2020.
Past lab position: Undergraduate Research Assistant
Favorite retina cell: Bipolar
Thoughts on the retina: There are many layers to the retina, each with different cells and connections that allow us to see the world around us. The retina is truly incredible.
Hobbies: Reading, yoga, hiking, baking.