Jake Khoussine
Credentials: PhD Student - Cellular and Molecular Biology and Medical Scientist Training Program
Email: jkhoussine@wisc.edu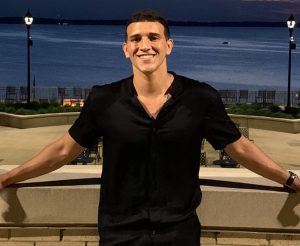 Jake earned his undergraduate degree in biochemistry from the University of Oklahoma before matriculating into the MD/PhD program at UW-Madison. After completing several years of medical school, he joined the Hoon lab as a graduate student in 2021.
Favorite retina cell: Bipolar
Thoughts on the retina: A tractable neural tissue that allows one to study structure and function relationships in vivo with molecular resolution. These relationships are essential to vision, and the perceptual underpinnings of how we appreciate and interact with the world around us.
Hobbies: Cooking, traveling, philosophy, technology.