Mrinalini Hoon, PhD
Credentials: Assistant Professor
Email: mhoon@wisc.edu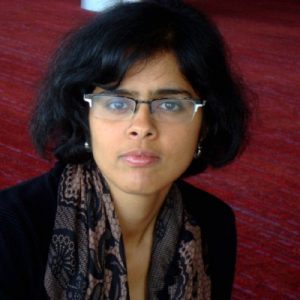 Mrinalini was part of the Max-Planck MSc/PhD Neuroscience program and got her PhD in Neuroscience at the Georg-August University; Goettingen. She then did her postdoctoral training at the University of Washington; Seattle.
Favorite retinal cell: Amacrine
Thoughts about the retina: "The amazing complexity in the wiring diagram of the retina never ceases to amaze me!"
Hobbies: Traveling, cooking and recently, Legos, thanks to my daughter!