Briana Ebbinghaus
Credentials: PhD Student - Neuroscience Training Program
Email: ebbinghaus@wisc.edu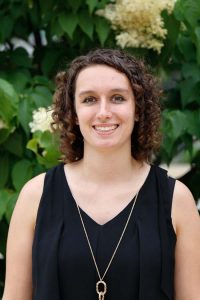 Briana obtained her Bachelor of Science in animal science, with an emphasis in biochemistry, and a chemistry minor from the University of California at Davis. Since then she has completed research internships at Gallo Winery in Modesto and at the University of California – San Francisco. She was an associate research specialist with the Hoon Lab before joining the UW-Madison Neuroscience Training Program in 2020.
Past Lab Position: Associate Research Specialist
Favorite Retina Cell: Ganglion cells
Thoughts on the Retina: Due to the complex biochemical, biological, and physical processes of the eye, in particular the retina, we are able to perceive a world of light, color, and images. This is a truly spectacular phenomenon.
Hobbies: Bowling, exercising, writing poetry, eating chocolate.